Main focus:
Budget safaris
Headquarters:
South Africa
---
---
About Africa 2000 Tours
Africa 2000 Tours is a company operated by people who have been involved in Travel and Wildlife Safaris since childhood, people who were raised in and have traveled through the remote regions of Africa and beyond. We would like to share our passion for Africa with you, its wildlife, culture, and outstanding scenery. With our wide diversity of expertise we will plan every aspect of your African holiday / vacation,ensuring you a very personal experience.We specialize in tailor made safaris for families, small groups of friends, and the single traveler to Botswana, Zambia, South Africa, Malawi, Namibia, Tanzania, Kenya, Madagascar, Mozambique and the Seychelles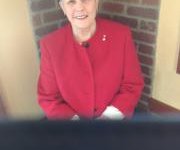 Visited: Apr. 2011
Reviewed: Jan. 26, 2017
With plans to depart from Cape Town on a 5 week cruise across the Indian Ocean, we contacted Gill for an in-depth 3-day tour of the city.
When preparing to embark the ship, we discovered we must have a visa for India where a 4-day land tour was booked. When Gill and Graham discovered our dilemma, they went to work, expertly using their many contacts so we might complete the paperwork in Cape Town and pick up the necessary visa during our stop in Durban. Without their help, we would have been denied embarkation....and, incidentally, there was no additional charge for their service.
While this Herculian task was being accomplished, we saw the wonderful sights of the Cape region and learned of their unparalleled knowledge of the sub-Saharan countries. I have been to Africa many times. On future trips, we will definitely book with Africa 2000 Tours.
---
{{ review.user.profile.user_type_display }}
Countries visited:
Visited: Apr. 2011
Reviewed: Jul. 23, 2013
Show more