Main focus:
Budget safaris
Headquarters:
South Africa
---
---
About Africa 2000 Tours
Africa 2000 Tours is a company operated by people who have been involved in Travel and Wildlife Safaris since childhood, people who were raised in and have traveled through the remote regions of Africa and beyond. We would like to share our passion for Africa with you, its wildlife, culture, and outstanding scenery. With our wide diversity of expertise we will plan every aspect of your African holiday / vacation,ensuring you a very personal experience.We specialize in tailor made safaris for families, small groups of friends, and the single traveler to Botswana, Zambia, South Africa, Malawi, Namibia, Tanzania, Kenya, Madagascar, Mozambique and the Seychelles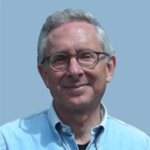 Visited: Apr. 2013
Reviewed: Apr. 15, 2018
In 2012 I contacted three safari operators, all of whom had good reviews on-line. I submitted my desired trip. While all three answered, Gill Maskell of Africa 2000 Tours had the most responsive reply. I chose to work with her. This was the best travel decision I have ever made. She constructed just the trip my wife and I wanted, genuinely took into consideration our budget, provided recommendations for stays and sights that were always spot on, and made arrangements that worked smoothly 'on the ground.' She was always available on email to answer the sometimes rather random questions I had about plans. In Africa, she was available by cell phone as well--I was sure that, had we run into difficulties, she would have stepped right in to resolve them. Africa 2000 is a first rate operation. The do all of southern Africa--SA, Botswana, Namibia, the works. I highly recommend it for planning and executing a wonderful African holiday.
---
{{ review.user.profile.user_type_display }}
Countries visited:


Visited: Apr. 2013
Reviewed: Jul. 24, 2013
Show more