***This company may have ceased operation and/or its website is not functional. Quote requests are disabled for this tour operator.***
Main focus:
Luxury safaris
Languages:
Dutch, English, German, Swahili
---
---
About African Wild Tours
African Wild Tours is a fully licensed safari company in Uganda operating in Uganda, Kenya, Tanzania and Rwanda. We organise gorilla safaris, wildlifetours and chimpanzee tracking tours,boat trips,mountain trekking tours, community visits, River Nile Excursions,Honeymoon tours and making Hotel Reservations. We arrange all these activities basing on our clients' interest and budget and time. We are an environmental friendly company and therefore tend to use those lodges that are eco friendly and strongly neglect ones run by hunting companies. All our Staff have visited the sites and therefore being in touch with us means being in touch with ones who know what is on the real ground. Feel free to get in touch for a free quote or travel advice.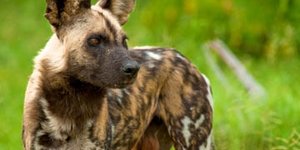 Visited: Feb. 2016
Reviewed: Mar. 10, 2019
Daniel was a very friendly and easygoing tour guide. He showed us the beautiful parts of Uganda. We could always contact him with questions and he was always willing to help us. His enthusiasm made the safari much more fun. We felt safe all the time and he gave us an experience we'll never forget. I can certainly recommend him to others! Also a big gratitude to his friend and driver Hakim.
---
{{ review.user.profile.user_type_display }}

Netherlands
Countries visited:
Visited: Feb. 2016
Reviewed: Mar. 30, 2016