Main focus:
Mid-range safaris
Languages:
English, French
---
Offers tours in
Tanzania
---
About Afric'Aventure
Afric'Aventure was established in 2001 and is managed by Anne Saels who was born in Congo (DRC) and has lived almost all of her life in Africa. Year after year, a small, passionate team has built up, which tries to give a professional and personalized service in a friendly environment. A new safari is planned and organized for each client. Itineraries are personalized secure scheduled or chartered flights and chosen accommodation. Companies we are working with are chosen for the service they give. Our promotion is done mainly by recommendation, and this is an excellent reason to give you the best service possible. Our aim is to be recognized as a quality safari's organizer for Southern Tanzania, and therefore, we'll give you the best!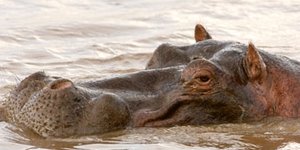 Visited: Feb. 2010
Reviewed: Apr. 26, 2018
En 2010, nous avons décidé de remettre le cap vers l'Afrique de l'Est en famille : 3 générations de 10 à 75 ans ! Nous connaissons bien le Kenya pour y être allé de nombreuses fois et y avoir vécu. La Tanzanie beaucoup moins. Mais pas question pour nous de prendre un voyage organisé de Paris ! Nous voulions être indépendant et avions besoin d'une personne connaissant bien le pays capable de nous aider à choisir les parcs et lodges et à mettre en place l'organisation localement. C'est le propriétaire d'une villa à louer de Zanzibar que nous avions rencontré qui nous a recommandé Anne Saels et il a bien fait. Anne a bien compris nos demandes, elle nous a apporté des recommandations judicieuses et a géré pour nous toute la logistique, ce que nous aurions eu plus de mal à faire depuis la France. Pour faire les meilleurs choix, je recommande fortement de travailler avec Anne basée sur place plutôt qu'avec une agence française qui ne peut connaitre le pays aussi bien (surtout si vous souhaitez sortir des sentiers battus) et coutera inévitablement beaucoup plus cher. Et pour ne rien gâcher, Anne est hyper sympa et attentive ! _____________________________________________________________- In 2010, we decided to venture to east Africa with the family--three generations ranging from 10 to 75 years old! We know Kenya well, as we've been there numerous times and have lived there. We did not know Tanzania that well, but there's no way were going to do an organized trip from Paris! We wanted an independent trip and just needed someone who knew the area well and was able to help us select the right parks and lodges. It was the owner of a villa we'd rented in Zanzibar who told us about Anne Saels, and he was right. Anne understood our needs and gave us some great advice. She made all the arrangements that we definitely could not have done from Paris. To make the best choice, I strongly recommend working with Anne, who is based on sight. This is a better option than using a French agency that is not on sight and will undoubtedly cost much more. Lastly, Anne is extremely friendly and attentive.
---
{{ review.user.profile.user_type_display }}
Countries visited:
Visited: Feb. 2010
Reviewed: Sep. 28, 2013
Show more