Main focus:
Mid-range safaris
Languages:
English, Swahili
---
---
About Almighty Kilimanjaro
We are licensed class "A" tour operator located in Kilimanjaro Tanzania, specializing on East Africa safaris, cultural tourism, day trips, treks and beach excursion Our motto: Dream.Discover.Explore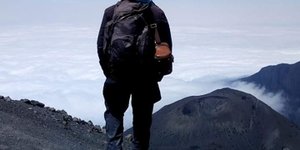 Visited: Oct. 2019
Reviewed: Apr. 04, 2020
I and a group from Heidelbeg University went up Kilimanjaro with Almighty Kilimanjaro. Immediately, when we met the guides, it was clear that they really knew what they were doing. The route is so well thought out for acclimatising to the altitude and very safe. The porters were amazing and pulled off a huge task in getting each camp set up. The guides were also very attentive and friendly. Specifically, guides Godfrey and Justice were absolutely amazing; had great chat and were so much fun. The summit itself was an absolute killer but gave you such a high. I'm just gutted I couldn't do the safari as well!
---
{{ review.user.profile.user_type_display }}

Netherlands
Countries visited:
Visited: Oct. 2019
Reviewed: Nov. 02, 2019
Show more