Main focus:
Mid-range safaris
Languages:
English, Swahili
---
---
About Almighty Kilimanjaro
We are licensed class "A" tour operator located in Kilimanjaro Tanzania, specializing on East Africa safaris, cultural tourism, day trips, treks and beach excursion Our motto: Dream.Discover.Explore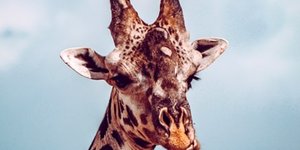 Visited: Nov. 2019
Reviewed: Oct. 16, 2020
My wife and I climbed Kili via the Machame Route with Almighty Kilimanjaro in November this year. We found Almighty Kilimanjaro to be excellent. Between the 2 of us we had 9 staff all who were excellent and did everything possible to help us get to the summit. They even rented us pieces of their personal gear including headlamps and waterproof pants. We noticed some other companies did offer slightly some slightly more fancy dining tents etc but these companies are a lot more expensive. I think if your after a really good budget provider, Almighty Kilimanjaro is the company for you.

It is incredibly cold walking to the summit. We met people who turned around because they were too cold so make sure you have very good gear including hand/foot warmers.

Climbing Kili was a difficult but very rewarding experience and definitely a big highlight of east Africa.
---
{{ review.user.profile.user_type_display }}
Tanzania
Countries visited:
Visited: Nov. 2019
Reviewed: Nov. 25, 2019
Show more