Main focus:
Mid-range safaris
Languages:
English, Swahili
---
---
About Almighty Kilimanjaro
We are licensed class "A" tour operator located in Kilimanjaro Tanzania, specializing on East Africa safaris, cultural tourism, day trips, treks and beach excursion Our motto: Dream.Discover.Explore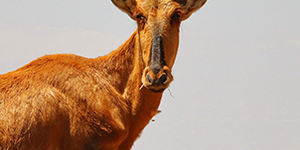 Visited: Jan. 2021
Reviewed: Jan. 27, 2021
Submitted in:
Following covid and the lockdown around the world I needed an escape plan for my mental health, I couldn't think of anywhere else to go than Tanzania to climb Mount Kilimanjaro. I contacted some few companies to see if they are working and what measures they have for covid19. I was impressed by Almighty Kilimanjaro's prompt response and the measures they have in place for covid. They took very good care of us, and they were following all guidelines for coronavirus disease like social distancing hand washing from time to time with hand sanitizer and the whole crew wearing masks all the time throughout the trek. We took Machame route 7 days, though we had trekking experience (my boyfriend and I) our Kilimanjaro climb was a little bit harder. But with the assistance of our crew we made it to the summit successfully. Our guides were amazing, really professional, we enjoyed the food everyday, our strong team of porters helped us a lot. Special thanks to Rasheedy and his team for arranging such a memorable experience for us.
---
{{ review.user.profile.user_type_display }}
Tanzania
Countries visited:
Visited: Jan. 2021
Reviewed: Jan. 27, 2021
Show more