Main focus:
Budget safaris
---
---
About Amazing Memories Safaris
Amazing Memories Safaris was born of a commitment to offering travelers fresh and affordable experiences of the Africa we know and love and making trip planning a breeze with quick response and great service. We You will get tailor-made packages that will suit your interest and budget. Whether you are looking for honeymoon safari, beach holiday, Wildlife Safari, camping safari, conferencing, or on a business trip, Amazing Memories Safaris is your best partner.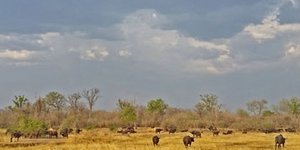 Visited: Jan. 2016
Reviewed: Jun. 30, 2020
I traveled to Kenya in January 2016 with Amazing Memories Safaris. I was a senior citizen traveling with my two sons. We were met at the airport and lodged in a very nice hotel in Nairobi, The Eka Hotel. The security was visible and everyone was welcoming and pleasant. The next week was spent traveling with a guide/driver, Joseph, who was extremely informative, courteous, attentive to all of our needs, and always let us know about our next day's agenda. We were really well taken care of. We stayed at Masai Mara Sopa Lodge, Lake Nakuru Lodge, and Amboseli Sopa Lodge. The staff at each place, including restaurant staff, reception, and security, were friendly and accommodating, service was excellent. The lodges were perfect...pools, gardens, wildlife, and wonderful views. We felt very safe everywhere we went. The wildlife we saw in the game parks was a lifetime dream. There were giraffes, zebras, hippos, black and white rhinos, lions, cheetahs, leopards, hyenas, cape buffalo and lots of different birds and gazelles. We went on a beautiful boat trip and visited a Masai village. At one point during the trip at Amboseli, I had an eye irritation and Joseph, the guide, took me to a nearby lodge for medical attention which cleared everything up in hours. Back in Nairobi, Amazing Memories Safaris hired a guide for us to take us around the city as we had a twelve hour wait for our flight. Chege was very friendly and knowledgeable. He took us to excellent restaurants and also to the Karen Blixen Museum and the giraffe park. We were very well taken care of. We learned a lot from both guides about Kenyan wildlife and also about the people and their culture. We would return in a heartbeat! It was an amazing trip, a dream come true organized by Amazing Memories.
---
{{ review.user.profile.user_type_display }}

Mexico
Countries visited:
Visited: Jan. 2016
Reviewed: Jul. 01, 2016