Main focus:
Budget safaris
---
---
About Amazing Memories Safaris
Amazing Memories Safaris was born of a commitment to offering travelers fresh and affordable experiences of the Africa we know and love and making trip planning a breeze with quick response and great service. We You will get tailor-made packages that will suit your interest and budget. Whether you are looking for honeymoon safari, beach holiday, Wildlife Safari, camping safari, conferencing, or on a business trip, Amazing Memories Safaris is your best partner.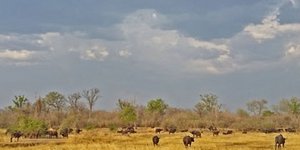 Visited: Mar. 2017
Reviewed: Nov. 17, 2019
Traveling to Kenya is not new to me. This trip in March 2017 was my 7th visit. When trying a new trip operator, I have typically put them under the microscope. For the last 3 trips, I traveled with All Seasons Safaris. My first trip went well so I traveled with them the next 2 trips. All went well with only a couple of minor issues revolving around the mPesa system. More recently, a couple of clients I had referred (which I have always followed up with) had more significant issues. Based on those issues, I decided to get quotes from other operators. I requested a quote from Amazing Memories Safaris. From my initial contact, Anne was extremely helpful and communicated professionally. For this trip, a slightly shorter one, I decided to go to only 2 different camps but stay 4 nights in each. The most significant change was that instead of traveling in a van with the same driver/guide throughout the whole trip, I opted to fly to locations. This was a big challenge to me because of the total weight restriction of 15 KG (33 lbs total for all luggage). My camera gear weighs almost half of that allowance. Anne assured me that I could do it, but also offered to store anything I wished to leave in Nairobi with her to decrease weight to the bush. Excellent. The challenge was on. Originally I was thinking I'd travel in June but the international flights were a lot higher in price. By traveling in March, the low season, I took advantage of the lower air fares, as well as one camp (Offbeat Mara) offered a special, pay for 3 nights, stay 4. The other camp (Laikipia Wilderness Camp) had low season rates. And the best part, both camps did not have a single supplement which is good because I travel solo. On my initial arrival into the Nairobi airport, although the plane was on time, clearing immigration (with my eVisa in hand) took 1 hour plus 20 minutes. I was one of the first persons to exit the plane but due to some sloppy handling of the lines, one of the last to clear their check point. Luckily my bag was still there waiting for me. I was never so happy to see my tour operators waiting for me. It was a very late night for them as we didn't arrive at Southern Sun Mayfair until 12:30am. Even though I had been to Kenya 6 times, I had many questions for Anne, especially those that involved the air travel portion on the domestic flights. I was unaware that during the low seasons, often the small planes either don't fly or if they have only 1 passenger, that person has to purchase a 2nd seat (the policy on Safarilink). Now I'm all for feeling like you have your own plane, but I didn't want to have to book an extra seat. Anne said she could find a solution. What she was able to do, was to have me fly to Nanyuki and then instead of flying directly to the Mara (where I was the only passenger), she had me fly back to Wilson and then fly from there back out to the Mara. That solved purchasing the extra seat. She also said someone from the company would come to Wilson on that day I had to make the transfer to another domestic airline to help me with my luggage so I wouldn't have to carry it and strain my back. I was impressed. As it turned out, there must have been a change on flight passengers because I was the only person on the flight from Nanyuki back to Wilson but Anne said they would take care of the charge. A big concern I had during this trip had to do with the disputes going on between the cattle herdsman and the ranch owners in the Laikipia area. I was extremely nervous not knowing what was happening on the ground. Anne stayed in continuous contact with Annabelle from Laikipia Wilderness Camp as to the situation and said there were no problems there and there were currently guests at the camp. This reassurance from Anne went a long way to making me feel more comfortable (as well as my husband at home who was very concerned). Anne also communicated well to the camps about my preference to have a larger bed as well as my dietary requests. On arrival to the camps, they verified this information. Upon arrival at Wilson (coming back from Laikipia) Anne and company co-owner Joseh met me at Safarilink to assist me with my bags to SAX airline. Since there was some time between flights, we had the opportunity to talk more. They wanted to know all about my experiences so far and was there anything they needed to correct. No, all was perfect. They waited until my flight was called to make sure I was off on the next part of my adventure, the Mara. When I arrived back from the Mara, Anne was there to greet me again. I had a day room at the Eka Hotel and she got me checked in, even getting them to extend their normal 6pm check out time to 7pm to give me some extra time prior to my flight home at midnight. At 8pm, I was picked up promptly by my driver for the short trip to the airport and the long flight home. My experience with Amazing Memories Safaris was excellent. They are very professional and go the extra mile to make sure all your desires are met (and then some). They have bumped to the top of my list of tour operators to use when I return and I would definitely refer others to them.
---
{{ review.user.profile.user_type_display }}

United States
Countries visited:
Visited: Mar. 2017
Reviewed: Mar. 24, 2017