Main focus:
Mid-range safaris
Languages:
English, French, German, Spanish, Swahili, Xhosa
---
---
About Chaz Tours and Travel
Chaz Tours and Travel is a full-service tour agency dedicated in providing totally reliable and practical tour and travel solutions as it offers most competitive rates in the market. At Chaz Tours and Travel we expertly handle local and international travel services; We provide our customers with different types of safari packages that include Family Safari packages, luxurious safaris, budget safaris, honey moon safaris, beach safaris, wildlife expeditions, mountain climbing safaris and cultural safaris. Chaz Tours and Travel is composed of dedicated employees, a full service organization dedicated to the ideals of personalized service, competence, reliability and stability and is made up of an aggressive core group of experienced professionals. Chaz Tours and Travel is a destination and tour packages travel agency in Kenya and Namibia.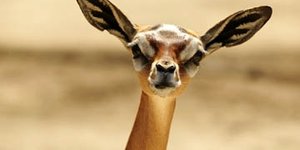 Visited: Aug. 2017
Reviewed: Nov. 07, 2017
We recently went a 10-day safari throughout Kenya and Tanzania with Chaz Tours and travel. We had the most amazing time. From Day 1, the staff helped us create the perfect tour package to cover everything we wanted to, and maintained very quick/efficient communication leading up to our arrival. Our guide James was amazing and we saw dozens and dozens of animals very up close and personal. Our entire experience was amazing, and even though it was a budget Tour, we truly felt we had the best possible experience.I would recommend this company to anyone travelling through Kenya and Tanzania.
---
{{ review.user.profile.user_type_display }}

Kenya
Countries visited:

Visited: Aug. 2017
Reviewed: Nov. 06, 2017
Show more