Main focus:
Mid-range safaris
Languages:
English, French, German, Spanish, Swahili, Xhosa
---
---
About Chaz Tours and Travel
Chaz Tours and Travel is a full-service tour agency dedicated in providing totally reliable and practical tour and travel solutions as it offers most competitive rates in the market. At Chaz Tours and Travel we expertly handle local and international travel services; We provide our customers with different types of safari packages that include Family Safari packages, luxurious safaris, budget safaris, honey moon safaris, beach safaris, wildlife expeditions, mountain climbing safaris and cultural safaris. Chaz Tours and Travel is composed of dedicated employees, a full service organization dedicated to the ideals of personalized service, competence, reliability and stability and is made up of an aggressive core group of experienced professionals. Chaz Tours and Travel is a destination and tour packages travel agency in Kenya and Namibia.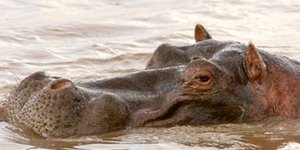 Visited: Apr. 2018
Reviewed: Apr. 17, 2020
My husband and I just completed a 5 day 4 night to Amboseli, Lake Naivasha, and Masai Mara game drive. The rain was off and on so we were so glad that we upgraded to the land cruiser. James was our driver and he was awesome. He called us later and made sure the rest of our time in Kenya was enjoyable. He also stopped along the route to let us taste roasted corn and other Kenyan foods. Our favorite place to stay was in Lake Naivasha and Masai Mara. The place we stayed at in Amboseli had sooo many bugs that were attracted to the lights at night but the lodge was still very beautiful. Upgrade to luxury accommodations if you have the opportunity because you will be so close to all the game drives. Can't wait to visit again during dry season in the hopes that we see many more animals.


---
{{ review.user.profile.user_type_display }}

Kenya
Countries visited:
Visited: Apr. 2018
Reviewed: May. 31, 2018
Show more