Northern Masailand Safaris
Main focus:
Mid-range safaris
Languages:
Arabic, English, French, German, Italian, Japanese, Spanish
---
---
About Northern Masailand Safaris
I was born and raised in a nomadic pastoralist Maasai community in the wilds of Northern Tanzania and, in time, earned the right to call myself a Maasai Warrior. My heritage instilled in me a deep knowledge, understanding, and love for this wondrous land. Now, as owner and manager of Northern Masailand Safaris, I have the privilege of sharing this intimate understanding of the land and its people with my Travelers/ Clients. I established Northern Masailand forward to welcoming you to Tanzania! Northern Masailand Safaris, is an African wildlife safari is a vacation of a lifetime. Whether you are on foot, or just listening to the early morning dawn chorus, you will discover a magic that no other continent can offer. We at Northenzone Masailand Safaris go that extra mile to ensure that you to feel the same magic that so many of our clients have experienced before. Tanzania has whatever you are dreaming about – be it tropical islands, beaches or climbing the highest.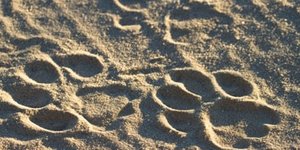 Visited: Aug. 2016
Reviewed: Oct. 04, 2016
We had an amazing 5 days safari. We landed in dar-es-salaam and went straight to mikumi national park. Olduzungwa was next followed by selous. Although our trip was short our guide james made us feel at home and premeditated our every need from cold water in the car to our favorite meal before we left. Thank you northern masailand safaris for organising this unforgettable life time safari.
---
{{ review.user.profile.user_type_display }}

Canada
Countries visited:
Visited: Aug. 2016
Reviewed: Sep. 08, 2016
Show more