Safari suitability:

9/10
Write a review
Abundance of wildlife but remote location and limited lodging options.
Total area:
54,600 km² (21,100 mile²)
Anti-malarial:
Not required
---
What YAS members think
Most-visited month:
January
* Crowded parks have a lower rating
---
Highlights
Big five are here, but some are not as easy to spot
Thick foliage obstructs wildlife viewing
A vast, untrammeled wilderness
Largely untouched wildlife and vegetation
Opportunities for boat safari on Rufiji River
Miombo woodlands
About Selous Game Reserve
Situated in southern Tanzania, 200 km (124 miles) west of Dar es Salaam, the 54,600 km²  (21,100 mile²) Selous Game Reserve is known—among those who know it—for its wide-ranging, untrammeled wilderness and unspoiled wildlife and vegetation. Selous is the largest protected area in Tanzania and home to Stiegler's Gorge, which feeds the marvelous Rufiji River and its many wandering tributaries and lakes. Grasslands, savannah, wetlands, thickets and swamps constitute Selous' truly biodiverse acreage, and Miombo woodlands root here. 
Originally set aside by German colonialists, Selous was protected in the late 1800s, in 1917 named after hunter/explorer Frederick Courteney Selous and in 1982 declared a UNESCO World Heritage site. Today, Selous is uninhabited by humans; moreover, the comings and goings of visitors are privy to substantial oversight, allowing the reserve's faunal processes to unfurl largely undisturbed. Large numbers of animals live, hunt and are hunted within this reserve, most of which is reserved for game hunting and fishing. In addition, a small portion of the park's northern land is set aside for tourism and photography, and safari in the form of game drives, walking safaris and boat trips down the Rufiji present opportunities for viewing wildlife.
Selous wildlife
Elephant, lion, cape buffalo, black rhinoceros, cheetah and wild dog, giraffe, antelope, hartebeest, greater kudu, eland, wildebeest, crocodile and hippo are among the beasts that roam Selous. 
In two highly-criticized turns of events, 2012 saw UNESCO agree to shrink Selous' southern boundary to allow uranium mining, and a Memorandum of Understanding was signed to begin work toward construction of a hydroelectric power plant and dam at tourist-heavy Stiegler's Gorge. Critics of each fear that these measures will spoil the currently unspoiled, harming the environment and keeping tourists at bay.
When is the best time of year to visit Selous Game Reserve? 
The dry season, July to October, offers strong game-viewing opportunities. During the wetter months, January through May, the predators are dispersed throughout the reserve and the dense foliage makes it harder to spot them. It is also more humid during this time of the year.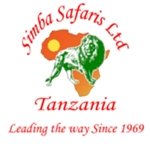 Visited: Jul. 2011
Reviewed: Jan. 11, 2016
Selous Game Reserve is an unmatched, unchallenged and undisturbed game reserve. Selous is among the worlds largest game reserves and has a significant concentration of wild animals like elephants, wild dogs, lions, leopards, black rhinos, hippos and crocodiles. The view of sunset from the Rufiji River is as amazing as anything can be. Once you witness it you will never forget the experience. Selous is not as famous as other northern Tanzania's parks and you will find many vehicles in the reserve and that give you the feeling of actual wildlife and wilderness in the peace of Selous Game Reserve. You will actually feel that the game drives have been specially organised for you due to low density of vehicles in the park. You will love to watch hippos and crocodiles in Rufiji River.You will also witness the hundreds of birds species in the park. If you are going to Tanzania, Selous is among the must-visit parks.
* Crowded parks have a lower rating
---
Safari enthusiast
Tanzania
Visited: Jul. 2011
Reviewed: Jan. 11, 2016
Getting to Selous from Dar es Salaam
Most people who visit Selous do so via plane. All domestic flights go through Dar es Salaam, so even if you are coming from Arusha or Zanzibar, you will go via Dar. The flight is about an hour, non-stop, and the views en route are of gorgeous, thick treetops. The Rufiji River will then come into view and, if you're lucky, you'll see hippos in the water.
The following airlines travel to Selous Game Reserve