Best of Botswana Wild Places.
11 days—Best of Botswana's Wild Places – 10 night All Inclusive mobile camping safari to Botswana's best-known National Parks. Vic Falls extension at extra $
Safari summary
A typical day on safari The day starts with the rising of the sun. Your wake-up call will be between 5am and 6am – a gentle "koko" (knock knock in Setswana) at the entrance of your tent. One of the team will be on hand to fill your wash-hand basin with steaming hot water and freshly made tea and coffee will be served around the campfire. A light breakfast will be served before the early morning game drive which consists of tea, plunger coffee, juice, rusks, fruit, cereal, toast and jams. The best time of day to enjoy game viewing is in the early morning and late afternoon as most animals retreat to the shade to rest during the heat of the day. Having spent the morning exploring the surrounding wilderness in search of Botswana's hidden treasures, you will return to camp for lunch under the shade of a Marula tree. Lunch consists of salads, freshly baked bread on the open campfire, cold meats and pickles. Just as the animals retreat to escape the heat of mid-day, so will you. This is your time to enjoy reading, chatting, relaxing or taking a nap. Later in the afternoon you will head out into the wilderness once more as the animals awake from their days' slumber and gather at the watering holes. Following a stop for sun downers and to enjoy yet another incredible African sunset we return to camp to enjoy a hot shower under the starry night sky before gathering around the warmth of the campfire to relive the day's highlights. A three-course dinner is served with South African wines against the magical backdrop of the African night sky. Retreating to the comfort of your tent after enjoying a nightcap around the campfire, you can fall asleep to the calls of the African wild.
---
About this tour
Custom, tailor-made, private
Easy activity
Best months:
April, May, June, July, August, September, October, November, December
---
Countries visited

Botswana
Parks visited
Itinerary
Day 1
Moremi | Okavango Delta
Days 1 and 2 - Moremi Game Reserve. Your first experience of the Okavango Delta is from the air on a scenic flight to Moremi over the Delta and Chief's Island. Your first two nights on safari will be spent camping in the Xakanaxa /3rd Bridge region of Moremi Game Reserve where you will explore the surrounding wilderness on game drives during the day. This area is particularly well known for wild dog sightings and lion prides often use Third Bridge as a means to cross from one area of the park to another without getting their paws wet!
Day 2
Moremi
Days 2, 3 and 4 - Khwai Reserve  You carry on north today to the beautiful area of Khwai which is sandwiched between Savuti in the north and Moremi in the south. The Khwai River forms a boundary between the reserve and the community area. You will spend the next three nights at a campsite in the community area, exploring the Khwai floodplains on game drives both during the day and at night. Exploring after dark with spotlights offers you an opportunity to experience some of the nocturnal animals that are rarely encountered during the day. Within Khwai you will also could see hippos, crocodiles and water birds whilst a dugout canoe trip further adds to the diversity of this area.
Day 5
Chobe
Days 5, 6 and 7 - Savuti Marsh area, Chobe National Park You leave camp early this morning to drive to the Savuti area of Chobe stopping for a picnic lunch en route. The Savuti Marsh is huge and has several lion prides that call it home. Leopard sightings are generally very good here and large herds of buffalo thrive on the short grass plains. Your new remote camp will be set up by the time you return for sundowners, a hot shower and a delicious meal. 2 more nights here gives you the opportunity of exploring the Savuti area in depth.
Day 9
Chobe
Days 9 and 10 - Northern Chobe National Park For your last 2 nights you will move on to northern Chobe. Known for its vast herds of elephants and beautiful carmine bee-eaters which are prolific in this area. You end your mobile adventure with a boat cruise along the Chobe floodplains for a unique view of the wildlife that comes to graze and drink.
Day 11
Chobe | Victoria Falls
Day 11 – Homeward Bound or on to your next Adventure After your final morning safari, you will be dropped off at Kasane Airport for your flight home or we can arrange further adventures for you at nearby Victoria Falls, luxury boat cruises or photographic safaris on the Chobe River.
Here are the latest tours by Your Safari.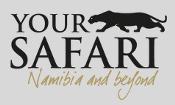 ---
Overall rating
Cleanliness of vehicle
Meet and greet team
Quality of itinerary
Responsiveness of staff