Main focus:
Budget safaris
---
---
About Amazing Memories Safaris
Amazing Memories Safaris was born of a commitment to offering travelers fresh and affordable experiences of the Africa we know and love and making trip planning a breeze with quick response and great service. We You will get tailor-made packages that will suit your interest and budget. Whether you are looking for honeymoon safari, beach holiday, Wildlife Safari, camping safari, conferencing, or on a business trip, Amazing Memories Safaris is your best partner.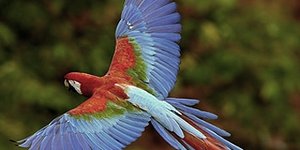 Visited: Aug. 2016
Reviewed: Apr. 05, 2019
I first contacted Amazing Memories Safaris via e-mail and Anne from the very beginning was very responsive and accommodating to our needs. We were a group of 10 friends traveling. We did a road-trip from Nairobi to Watamu at the Kenyan Coast, stopping to Naivasha, Masai Mara , Amboseli and Tsavo West on the way to Watamu and to Tsavo East on the way back. We covered a lot of ground, yet our drivers have always been available to take us to as many game drives as possible. Spotting wildlife was easy for them and again we enjoyed the amazing landscape, especially in Tsavo West. Daniel, one of the driver guides, was of great company and has a great sight and instinct for finding animals. He showed a very respectful, passionate and enthusiastic knowledge and professionalism, often giving so much extra time and effort to find the next memorable moment. Each piece of information was a revelation only adding to our whole Amazing experience. He was also very flexible and found us some batteries for our camera in town in between our safari. Again, he asked us if we wanted to visit a Maasai village which was not part of our itinerary but ended up being one of the best parts of the trip! The hospitality was 5 star. Tented, lodges or luxury were all to the highest standard of presentation and each meal was beautifully served and so tasty. My favorite moment, was to come back after the sunset drive and be offered a hot facecloth to refresh my face. The few issues encountered were promptly managed. We cannot fault our trip. It was a great experience and I would definitely recommend Amazing Memories Safaris!
---
{{ review.user.profile.user_type_display }}

United States
Countries visited:
Visited: Aug. 2016
Reviewed: Oct. 27, 2016