Main focus:
Budget safaris
Headquarters:
South Africa
Languages:
English, French
---
---
About Biwakwango
Biwakwango is a South African based Tour Operator with 18 years of experience in creating and running exciting and unique tours. We strongly focus on low impact tourism such as walking, hiking and small groups. Biwakwango was founded by Thierry, born in France and permanently living in South Africa for more than 20 years. His passion for Africa, wildlife, adventure travel, nature conservation and the well being of local people are his fundamental approaches for a sustainable tourism.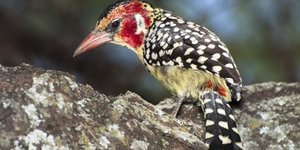 Visited: Sep. 2016
Reviewed: Jun. 24, 2020
We started off in the awesome Namib dunes at sunset and experienced the searing heat of the Sossusvlei, with flocks of oryx to keep us company. Then onward to the rock paintings and engravings at Brandberg and Twyfelfontein, even meeting up with the Damaraland elephants during a four-hour hike. Etosha was breathtaking, with such a variety of wildlife that it's almost impossible to describe. Boat trips on the Kavango and Zambezi rivers allowed us to connect with the local people and view wildlife from a different angle. We were delighted with the choice of lodges and our guide's thorough understanding of the country, its wildlife and history, which he enthusiastically shared with us. _____________________________________________________________ Nous avons démarré par les impressionnantes dunes du Namib au crépuscule, avons fait l'expérience de la chaleur torride du Sossusvlei, accompagnés de troupeaux d'oryx. Ensuite en route vers les peintures et gravures rupestres du Brandberg et de Twyfelfontein, et avons même pu approcher les éléphants du Damaraland lors d'un trek de 4 heures. A Etosha nous avions le souffle coupé par le diversité des animaux évoluant dans leur milieu, une émotion mémorable. Des sorties sur les rivières Kavango et Zambèze nous ont permis de nouer des contacts avec les habitants, et de voir la faune sous un autre angle. Nous étions ravis par le choix des lodge et la connaissance approfondie de notre guide du pays, de la vie sauvage et de son histoire, qu'il a partagé avec nous avec enthousiasme.
---
{{ review.user.profile.user_type_display }}

Belgium
Countries visited:



Visited: Sep. 2016
Reviewed: Oct. 18, 2016
Show more