Main focus:
Budget safaris
Headquarters:
United States
Languages:
English, French, Spanish
---
---
About eTrip Africa
E-Trip Africa is the newest division of Worldwide Travel Group LLC, a registered tour operator based in the United States. Founded to provide a responsible alternative for traveling in Africa, E-Trip Africa focuses on creating memorable experiences that are readily accessible to people from all walks of life.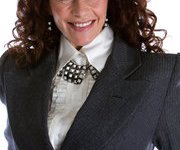 Visited: Nov. 2013
Reviewed: Nov. 03, 2016
Any time you start planning a trip to Africa, and in this case I chose Tanzania if for no other reason than I'd already taken myself to South Africa several times as well as Botswana, it's a bit of a crap shoot. I always buy a Lonely Planet guide, which in this case wasn't as useful as other countries, for the simple fact that the best places to go require guides. To wit, the Southern Circuit, Kilimanjaro and then there are innumerable little activities that you need help finding, and since there is a a plethora of guides to choose from, you really do need good professional help. If you're on a budget, you have a choice. You can be a damned fool and try to go too cheaply, or you can bit the bullet and put some money in to making this a really good trip- but avoid making the ridiculous mistake of spending huge wads of cash on a Thompson's simply because they are big and that means they're god. It means absolutely nothing. What I've found is that smaller boutique operators will bust their backsides make personal handmade trips for your unique tastes while these very big boys sell you their big fat agendas (believe me I did some research and that's precisely what I got) rather than work with you. Ben Jennings, the owner of E-Trip, did what I do with my clients: the assessment phase of figuring out that I am 60, a serious athlete, an adventurer, hate crowds, been before, and love out of the way places and out of this world experiences. I ended up with the Southern Circuit, a three day camel safari (right smack up my alley, I was happy as a pig in poo) and a six day climb up Kili.
This deserves special mention because not all Kili tour operators are the same by any stretch, from the massively expensive folks to the cheapie run you up and leave you at base camp guys. In short, what I loved about E-Trip Africa's team on the mountain was that this crew has worked together for six years, they are well paid (they don't live on tips alone, which means a LOT here), they are friends and like each other. The cook is amazing, we didn't eat one single boiled egg. You like soup? You're gonna get every kind of wonderful soup and you will lick the bowl after your third serving."
Msaying he's GOOD. The guides are top notch- not only are they well educated, but they are funny, well matched and extremely attentive about your physiology and state of mind.
I cranked my knee at the top just coming off the summit and I got help all the way down, it was gracious and wonderful, and I am delighted with every aspect of the personalized care that I got. As a solo climber, Ben's wife accompanied me to the summit, which made my trip even more fun.
---
{{ review.user.profile.user_type_display }}

United States
Countries visited:

Visited: Nov. 2013
Reviewed: Nov. 20, 2013
Show more
---
Overall rating
Cleanliness of vehicle
Meet and greet team
Quality of itinerary
Responsiveness of staff
Park reviews written by None