Main focus:
Luxury safaris
Languages:
English, Swahili
---
---
About Great Lake Expedition
With some years of experience Great Lake Expedition has a proven expertise on East Africa Adventures. We lead over 400 climbs per year, with more than 600 adventurers climbing with us annually. Literally thousands of climbers have stood on the top of Kilimanjaro and enjoy safaris with us. Our clients have included journalists, photographer and high profile people. Whether you're travelling on a budget or wanting the best accommodation available, we have the right style for you. Budget or Luxury two levels, but whichever you choose, you'll be guaranteed one great adventure with us at Great Lake Expedition, here in beautiful Tanzania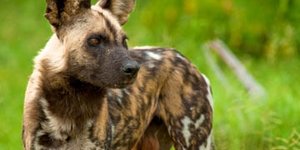 Visited: Aug. 2020
Reviewed: Oct. 14, 2020
I can't speak with enough gratitude about everyone at Great Lake Expedition. This was definitely an experience of a lifetime. In August 2020, our group consisted of 12 members in total (7 teenagers, 4 adults and 1 senior) who went on an 8-day trek of the Lemosho Route to the roof of Africa. Throughout the entire trek, we were accompanied by a crew of 40 members led by the guide Godbless and Ayubu. This crew was outstanding. They were very thoughtful in seeking out the best place to pitch our tents at every campsite. The porters were always running up the mountain to ensure your tent is set-up and your bags are in your tents before you arrive. The cooks were also very thoughtful by cooking a menu designed for tourists while taking attention to some of our group member's dietary restrictions. Personally, I did not expect to be eating fried chicken at 3800m. On summit night, the crew was not only there to assist us through the toughest part of the trek, but also give us the encouragement needed to reach the peak. However, unlike all the other reviews that you will most likely read on this page, our team witnessed non-ordinary circumstances that had put the Great Lake Expedition crew to the test. On day 5 while climbing up the Barranco Wall, a porter from a different company experienced difficulty breathing. The Great Lake Expedition crew assisted with the rescue, ensuring that the ill porter gets over the wall while providing oxygen support alongside some of her own colleagues from the other company. That porter was then evacuated by helicopter from Karanga. Another instance was on day 7 after summiting the peak. This time, it was one of our own. One member of our trek team fell extremely weak while at Barafu camp. After further examination, it was clear that the ill member needed to go down further altitude. However, during this time, the experienced Great Lake Expedition team ensured to have multiple plans in place, including helicopter evacuation and treatment in Arusha. With Great Lake Expedition, you will surely be in good care. While coming down the mountain on day 8, we realized that without the Great Lake Expedition crew, no one on our trek team would have even had a chance of summitting the mountain. No words can ever describe how thankful our team is for having Great Lake Expedition on our side during our memorable trek.
---
{{ review.user.profile.user_type_display }}
Tanzania
Countries visited:
Visited: Aug. 2020
Reviewed: Oct. 14, 2020