Tanganyika Outdoor Safari and Adventure
Main focus:
Mid-range safaris
Languages:
English, Italian, Spanish
---
---
About Tanganyika Outdoor Safari and Adventure
Rodrick Ndemfoo, with 14 years of training & experience in the field, is committed to making every safari a cherished experience. Your guide is both a companion and a teacher; Rodrick will help you identify the local flora and fauna, he is knowledgeable about animal behavior, local cultures & traditional uses of plant life. Rodrick's credentials include training in geography, geology, gemology, soil, ornithology, and botany as well as first aid, and customs/immigration procedures.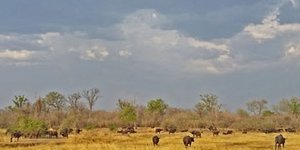 Visited: Aug. 2017
Reviewed: Mar. 16, 2019
What amazing safari we had. We were six friend from Turin. We had a great safari safari which was value for money. Tanganyika out door safari is private guided company with friendly staff.
Thank Rodrick for your guiding skills.
---
{{ review.user.profile.user_type_display }}
Tanzania
Countries visited:
Visited: Aug. 2017
Reviewed: Dec. 05, 2017